HAPPY THANKSGIVING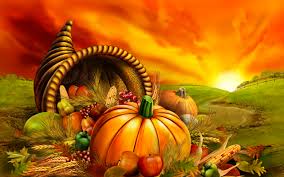 Dear Friends,
I am thankful for…all these and more!
T – Tammy(daughter), Time, Tithes, and Talent
to serve
H – Home, Helping others. Honesty,
A – ALL Beings, faiths, cultures, animals, earth,
space, planets, sun, stars beyond
N– Native American Heritage Appreciation Day
K – Keith (son), Kindness,Kids, Kinship
S – Steve, Spirit, Soul, Sacredness
G – God, Goodness, Grace
I – Introspection, Inspiring Ideas, Inner Insight
V – Victory over negativity and fear, View behind house
I – Interfaith friends, Interfaith Movement, Integrity
N – New Thought, Non-violence
G – Gathering of family, friends at this Thanksgiving time.
What are you thankful for?
Create your own Thanksgiving list.
With Gratitude and Blessings,
Abigail