NEW THOUGHT DAY

1st Sunday in March
A Celebration of New Thought history, timeline, founders  and basic beliefs.
ONENESS of ALL. 
Thought and Feeling Create Life!
The Founder/Creator of  New Thought Day is  Rev. Dr. Stephen Albert. Co- minister of the All Faith Center, member of the Affiliated New Thought Network and a member of the Association for Global New Thought Advisory Board.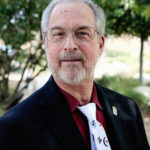 The 5th Annual NEW THOUGHT DAY was held at
The Unity Center on March 5th!
Dr. Steve and Dr. Abigail presented together the history, principles and beliefs of     New Thought.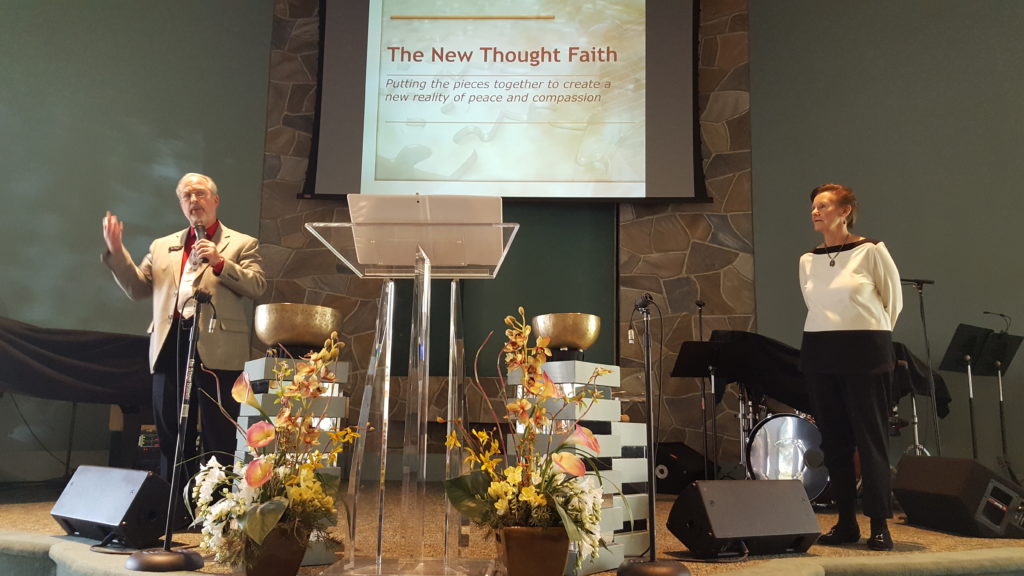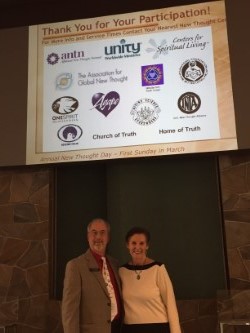 ***
The 4th Annual NEW THOUGHT DAY
Sunday, March 6th, 2016
The Alberts almost made it to HAWAII to Celebrate with the Unity Center on Maui.
NEW THOUGHT DAY!
A funny thing happened on our way to Hawaii!!!
We experienced effects of the flu.  Unfortunately w e had to cancel our vacation and plans to be at the Maui Unity Church.  Our dear friend, and minister who married us,
Rev. Mary Omwake, did the service for us.Thank you Mary. We love you and k  now the whole New Thought Day was wonderful!.                                                                  .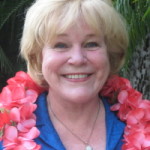 Mary said, "The Holy Spirit Rocked the House…!"
***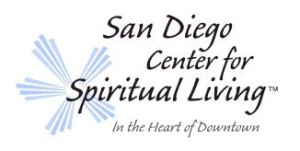 Comment from our dear friends Rev. John Poleski and Dr. Connie Cook Core,               "Relax and know you have initiated a world-wide event whose time has come."
***
Hi Steve,
Thank you for your interest. We had a super day on Sunday, New Thought Day.
Rev. Bill Livingston asked me to do the talk at Unity of Melbourne and I used the full set of your Pdf film that Bret, one of their helpers, converted to Power Point. It was very appropriate and well received, however I do admit that I ad-libbed a bit too. As far as I know Bret filmed the entire production so it could well be available. I will have to check on that.
A suggestion was made that we have a semi regular focus on the various New Thought persuasions, to embrace them all in the consciousness of unity and working together.
Possibly building to an even bigger celebration next March New Thought Day.
Let's keep in touch,
In loving unity
Graeme
***
3rd Annual NEW THOUGHT DAY


This day is celebrated around the world in all the Unity, Religious Science and Independent Metaphysical Churches!
We honor our founding fathers, and the great spiritual teachers who searched for truth and meaning in faith and discovered this ancient wisdom and brought it forth today.
We are ONE in, as and of God. We are ONE with and of each other. There is no separation.  All is connected, living and non-living. Our hearts, mind and soul create our lives. We are Spiritual Beings having a human experience. We give thanks!
***
Sunday, March 1st 2015
Rev. Dr. Stephen Albert will be the guest speaker at the Alpine Church of Spiritual Living in Alpine, CA. Rev. Gay Beauregard is presently the Senior Minister and Dr. Steve was a former  minister at the church