Rev. Dr. Steve and Rev. Dr. Abigail Albert are New Thought Ministers
Doing Interfaith Work!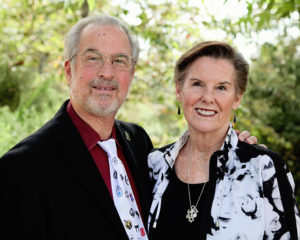 The Alberts have built and established a  beautiful LABYRINTH in their backyard for all people all faiths, all creeds, all races, all traditions, everyone to use on a regular basis. People are invited to walk it  FREE at their leisure. There is only a donation/cost when the Albert's are teaching a class, workshop or seminar using the Labyrinth as a spiritual tool. Scroll down to see how the labyrinth has been and can be used to benefit you!
"Walking the Labyrinth has reemerged today as a metaphor for the spiritual journey and as a powerful tool for transformation. This walking meditation is an archetype, a mystical ritual found in all religious traditions. It quiets the mind and opens the soul.  The potential of the labyrinth is to inspire change, and renewal, and it serves as a guide to help us develop the higher level of human awareness we need to survive  in the 21st century."
-Excerpt from Walking a Sacred Path by Lauren Artress.
***
We Are Available to do Unique, Individualized:
Spiritual Counseling: Individuals and Couples
Marriages and Renewal of Vows
Baby Blessings,
Sacred Events
Full Moon Walks
Memorials
For our Labyrinth Walks Call 858-487-8885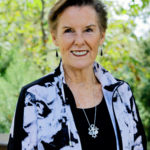 Rev. Dr. Abigail Albert is an Independent Religious Science/New Thought Minister and is currently serving as the Vice-President of the Affiliated New Thought Network (ANTN).  She has an Interfaith Minister Credential, a Masters of Inter-Religious Studies and a Doctor of Religious Studies from Emerson Institute. She is co-author of The Interfaith Workbook.  She teaches New Thought Principles and promotes interfaith understanding with Interfaith Services, events, classes and field trips to other faith communities. Dr. Abigail is a founding member and Executive Director of the Poway Interfaith Team.     In 2011 she received the Poway Patch and Soroptomist "Woman of the Year" Certificate of Appreciation for Outstanding Community Leadership.  Dr. Abigail has been a guest speaker at various centers and organizations. Dr. Abigail  is also serving as an Advisory Council Member for the Association for Global New Thought (AGNT). In December, 2009 Dr. Abigail was an AGNT Delegate and  a Panel Presenter at the Parliament of World Religions in Melbourne, Australia, In October, 2009 and 2015 in Salt Lake City. She was a  Facilitator for AGNT at the Awakened World Conference in Rome and Florence, Italy. in 2012
Rev. Dr. Abigail's first book is available, Empowered Women of Faith,                          The Calling, Breaking the Mold and Paving the Way for Women in the 21st Century.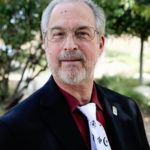 Rev. Dr. Stephen Albert is a New Thought minister with an Interfaith Credential.  He is a founding member of the Poway Interfaith team and its 2006 & 2012 President.  In 2014 he will serve as the POINT Vice-President.  Dr. Steve teaches Comparative Religion classes at the University of Phoenix and is the author of 14 books including: The Interfaith Manual, The Interfaith Workbook and REBOOT To Peace.  He holds degrees from Penn State University, Drexel University, The University of Colorado and a Doctor of Religious Studies Degree from Emerson Institute.  Dr. Steve  is also serving as an Advisory Council Member for the Association for Global New Thought (AGNT) and participated in the creation and coordination of the AGNT New Thought conference booth at the Parliament of World Religions in Melbourne, Australia in December 2009. In October, 2012 he was a Facilitator for AGNT at the Awakened World Conference in Rome and Florence, Italy. Dr. Steve has been an invited speaker and seminar leader for the U.S. Navy and various small and large corporations in the United States as well as for national and local interfaith groups speaking on Interfaith subjects and how individuals can get through crisis.  Steve is a stroke and open-heart surgery survivor and during his recovery from open heart surgery in early 2012, he created the concept of and the PowerPoint presentation for 'New Thought Day' which has now become the first yearly holiday to bring together all New Thought organizations in the world.
Dedication of the Labyrinth with  people from 12 faiths.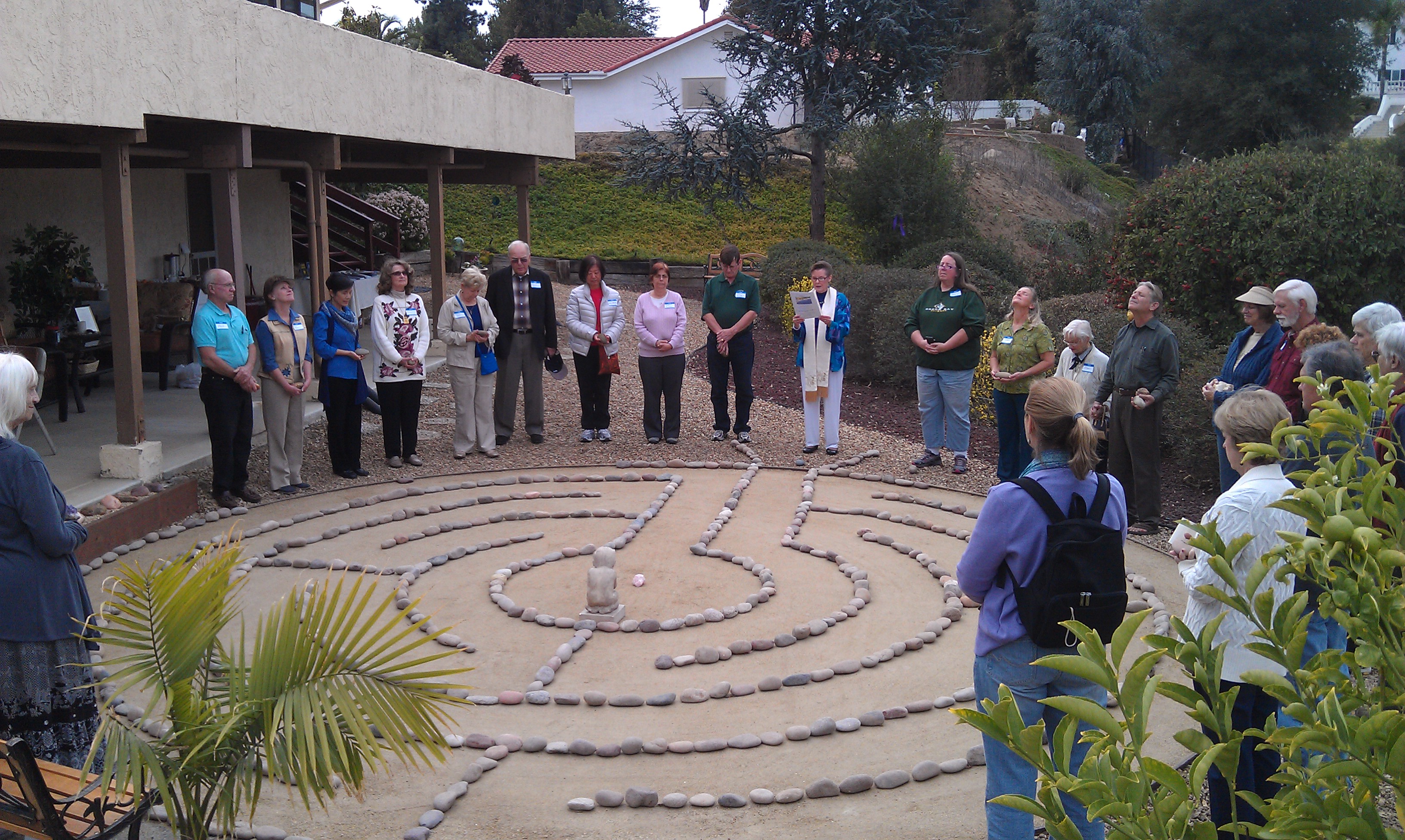 Color Walks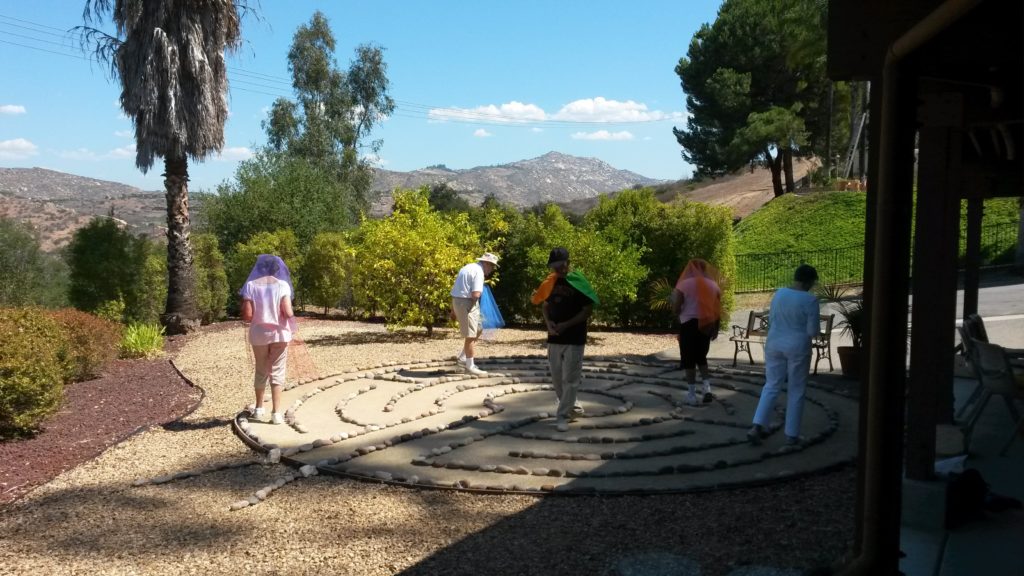 Moonlight Labyrinth Walks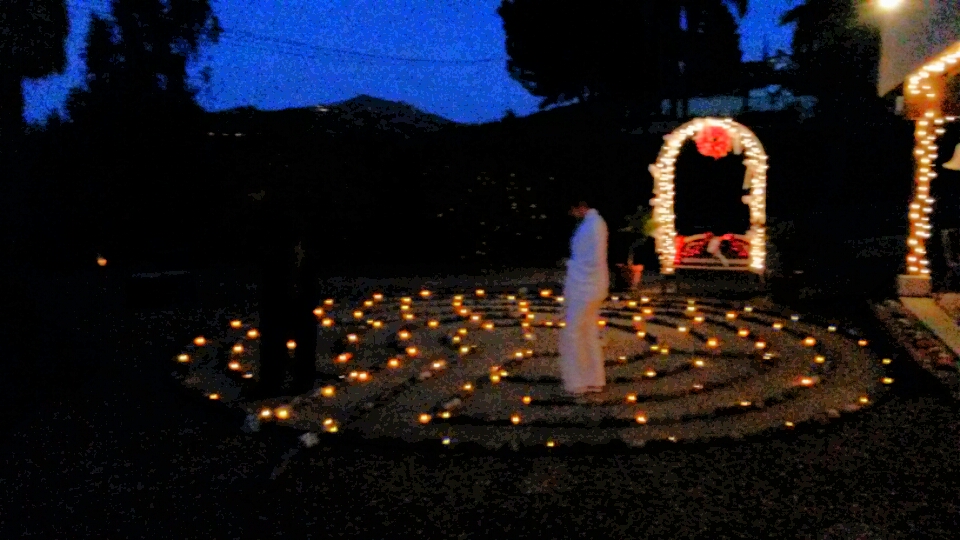 Day time Walks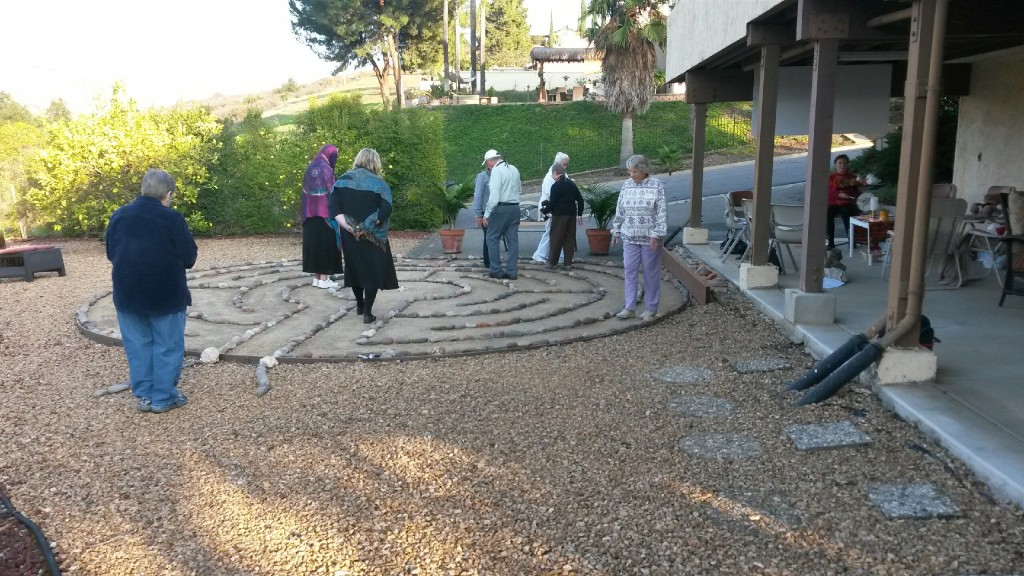 Burning Bowl and White Stone Ceremony
Group Drum Circle and Labyrinth Walk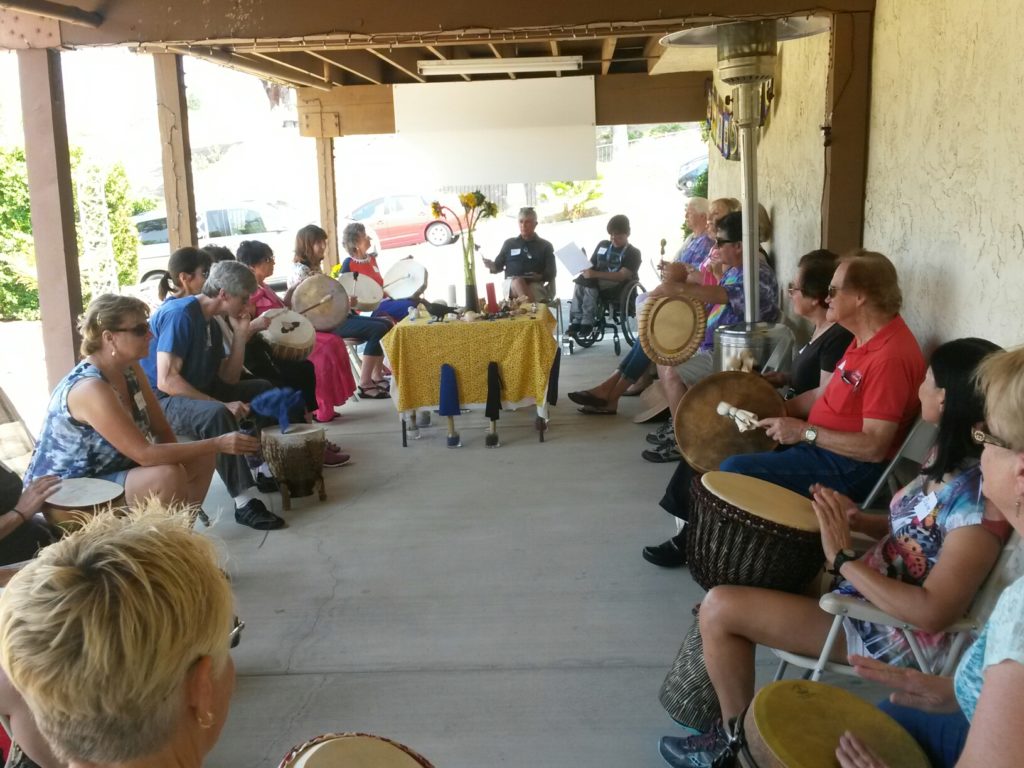 Tai Chi and Walking the Labyrinth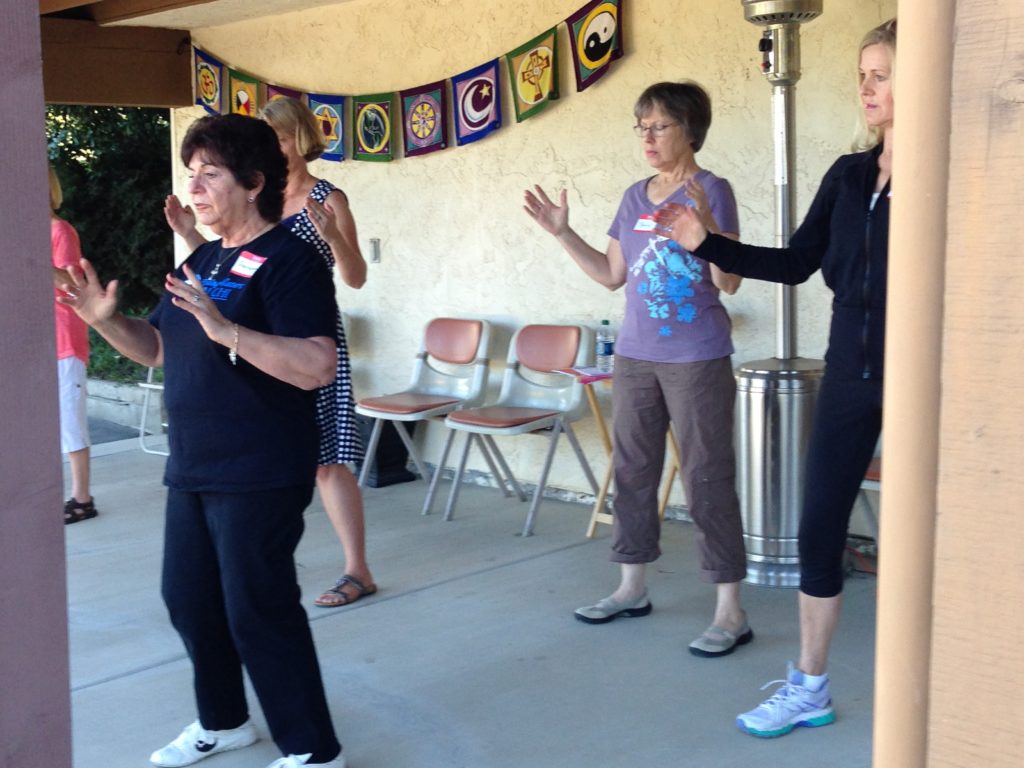 Renewing Vows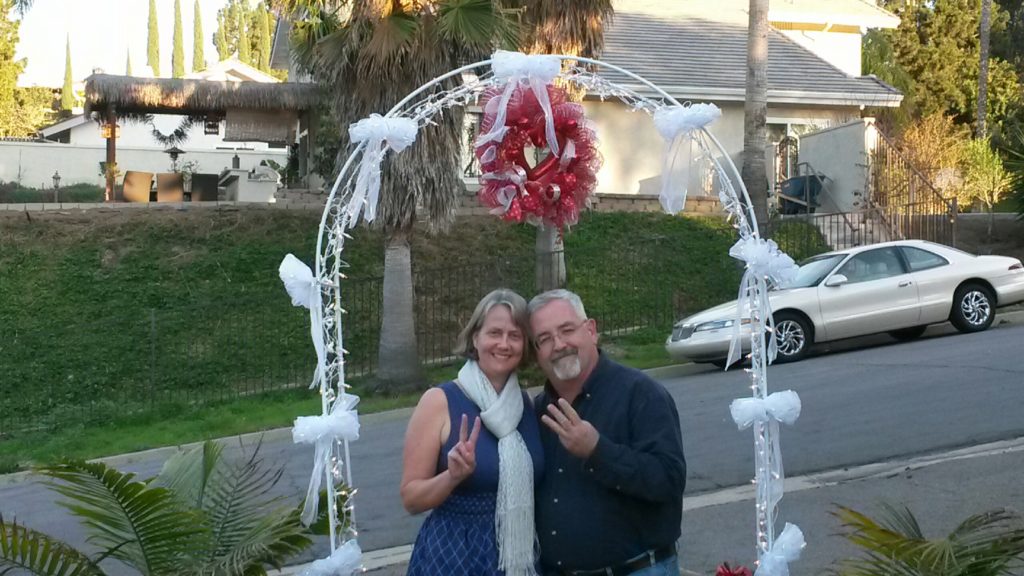 Pray for America Walk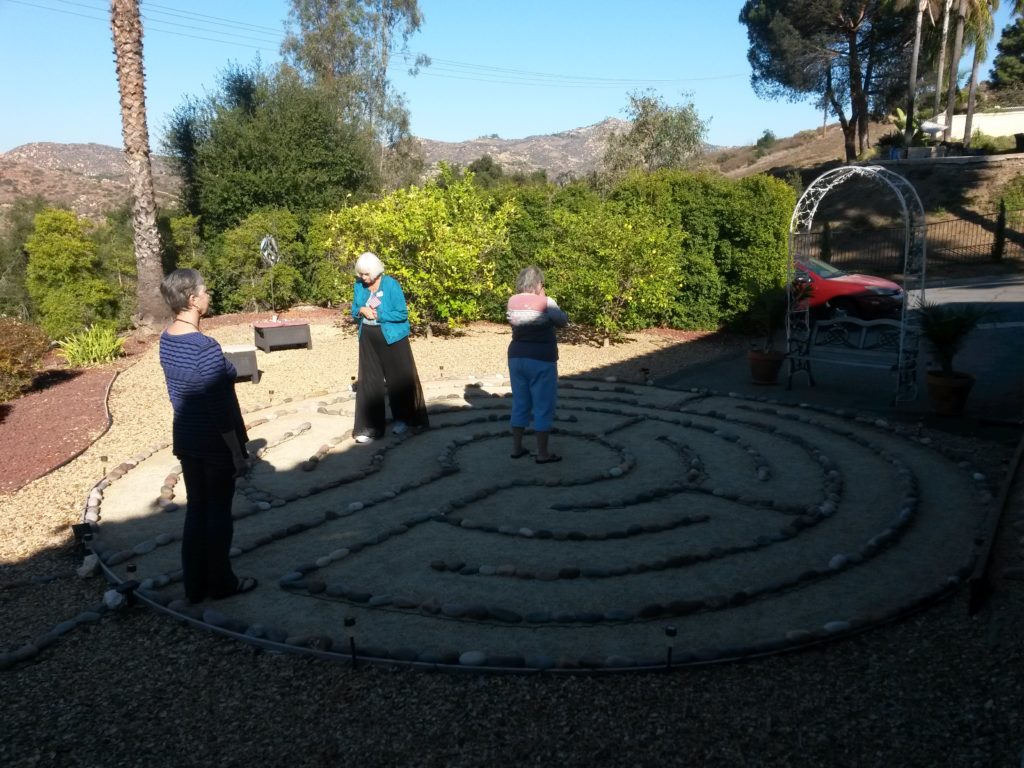 Time to be alone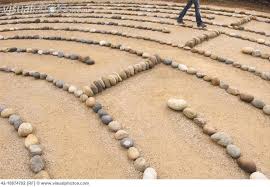 Call Today to schedule your Special Event
858-487-8885
revabigail.afc@outlook.com
revsteve.afc@outlook.com
***
They are also available to present at your congregation or organization a variety of 2-hr. to half-day seminars such as: "Awakened World,"    "Empowered Women of Faith"  "Who Goes to Heaven" and "How Not to Offend,"  "Infinite Possibilities ,"  "Soul Connection," and other Interfaith Related Presentations and Seminars. We will individualize according to YOUR needs.
Guest Speakers:  Go to "Events and Classes" for more information as to where The Revs are speaking.