ALL FAITH CENTER
February
February is usually designated as the month of LOVE.
We know the most important LOVE is Love of God.
We also know we need to LOVE ourselves as well.
We cannot give Love to others,  if we do not love ourselves.
February 13th  is now designated as 
Self-Love Day!
We will celebrate Self-Love on our…..
Next Labyrinth Walk
& Enjoy our Dynamic Selves!!!
Walk the Labyrinth and Know Your Power

!
Donations Appreciated
Water available and simple refreshments
You are welcome to bring refreshments
RSVP Abigail at revabigail.afc@outlook.com
Location:
***
Walking the Labyrinth is Walking to the Center of Who You Are

.
Everyone is welcome to walk our Labyrinth on their own time and pace.
It is a walking meditation. As we walk, we are open and receptive to Divine Ideas,
our Divine Purpose and Divine Transformation.
A labyrinth is a sacred geometrical symbol with a single path leading to a center point.
It is not a maze because there is only one path.  The walls keep you on the path.
The goal is in the center of the labyrinth.  When you reach it, you have gone half the distance – you now need to turn around and walk back out.
Its unique pattern is designed to shift awareness from left brain to right brain as you walk, inducing altered states of consciousness.
It allows those who enter to experience other ways of "seeing."  The center point is the place of power.  A labyrinth is a single path or uni-cursal tool for personal,
psychological and spiritual transformation.  Labyrinths are thought to enhance right brain activity.
In a most basic sense, the labyrinth represents the spiritual journey; that of venturing to the center of your innermost being and then returning to the world with a broader sense of who you are.
It is a metaphor for life's journey.  Inherent within the design of the labyrinth is its archetypical power, dating back some 3,000 to 4,000 years.
Sacred Events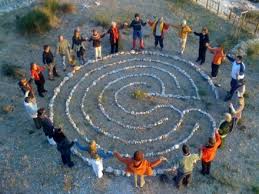 Burning Bowl and White Stone Ceremonies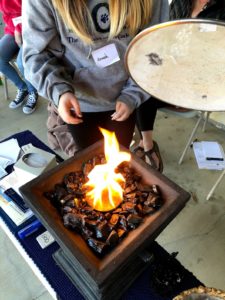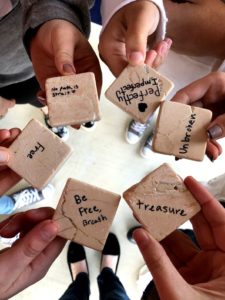 Full Moon Walks
Memorials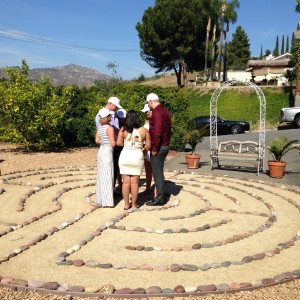 Other Classes and Events
Medicine Wheel and Drum Circle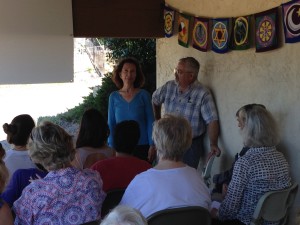 Korean Finger and Hand Healing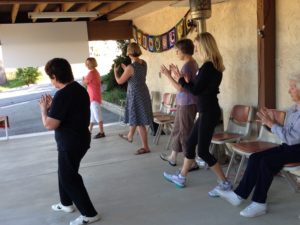 Tai Chi