www.agnttoday.org
To celebrate the
20th Anniversary of AGNT's Gandhi King 
Season for Nonviolence,
we invite you to participate in a very special event.
On Sunday afternoon, February 25th, 2018
12:30-4pm
Several  New Thought Churches in San Diego
are screening  the film/documentary,
"White Like Me," in their sanctuaries,
followed by a round of interactive dialogue, then a ZOOM in meeting with all the congregations showing the same film.
12:30 -12:45 Minister introduces event and film
12:45 – 1:53 Watch film 1 hr 08 min
2:00 Discussion with group in your venue (we will provide discussion questions and minister can use or moderate at discretion in order to facilitate. We might also suggest small group discussion process if appropriate for number of participants and venue)
2:30 ZOOM begins on large screen
Zoom event features leaders from each screening venue giving viewpoints of their group and engaging in discussion. Groups will be seeing all other participating ministers and groups on the screen.
Centers are:
The Unity Center
Sunday, February 25th
1-4pm
Location:
8999 Activity Rd.
San Diego, CA 92126
*
Seaside Center For Spiritual Living
1613 Lake Dr.
Encinitas, CA 92024
*
Vision Center for Spiritual Living
Center for Spiritual Living-Bonita
5120 Robinwood Rd. Ste. B13
Bonita, CA 91902
 ***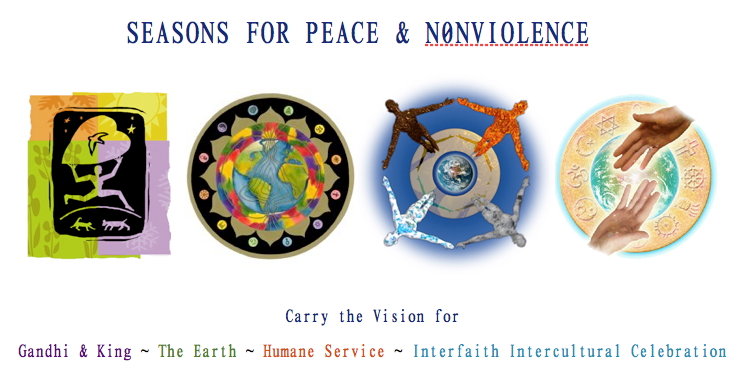 AGNT – The Association for Global New Thought is the founder and sponsor of
the Seasonal Celebrations throughout the year.
Go to their website at  http://www.agnt.rog/seasonsfor information and programs nationally and globally
Season for Non Violence – January  – April
Season for the Earth – April – June
Season for Humane Service – June- August
Season for Interfaith & Intercultural Understanding – September – December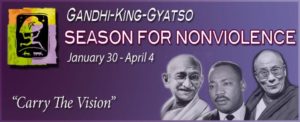 Rev. Dr. Abigail & Rev. Dr Stephen Albert are members of AGNT
***