*********************************************************************
LOCAL INTERFAITH EVENTS
OCTOBER
Poway Branch Library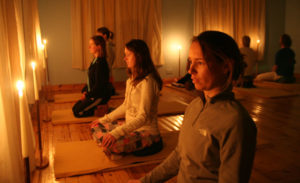 TRATAKA
Yogic Gazing or Candle Gazing
Tuesday, October 10, 2017
6pm
This is a form of meditation and is considered a cleansing practice in the Yogic tradition.
Learn about the potential benefits of Trataka such as improved vision, increased concentration, stress relief and deeper relaxation.
Presented by Anjali Ghanekar, PhD
For more information call:  858-513-2900
Location:
13137 Poway Road,
Poway, CA 92064
***
First Church of Christ Scientist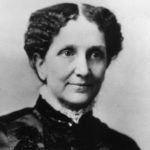 LIFE AND WORK OF MARY BAKER EDDY
A series of documentary films on the life and work of Mary Baker Eddy
and the Christian Science movement will be shown Saturdays in
September and October.
9:30am – Refreshments on the patio
10:00am – Film begins
October 14 – "The Onward and Upward Chain."
October 28 – "Follow and Rejoice."
The films will range from 60-90 minutes. Everyone is invited.
Call Pamela Scott for more information: 760-522-6502
Location:
16315 Pomerado Rd.
Poway, CA 92064
***
CLERGY APPRECIATION DAY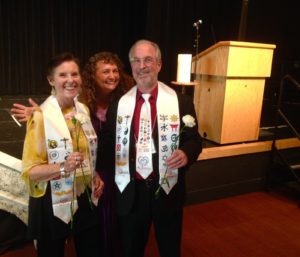 October 8th
A wonderful gift for your spiritual leader is an
INTERFAITH STOLE.
They are now available online from the POINT website.
www.powayinterfaithteam.com
One for $50
Two for $80
Three for $100
SPECIAL PRICE THIS WEEK ONLY IN RECOGNITION OF CLERGY APPRECIATION DAY
$25 Per stole until October 8th
Call Steve or Abigail Albert 858-487-8885  revabigail.afc@outlook.com
Also, purchase a great TOTEBAG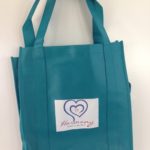 ***
for only $2 that is both beautiful and sturdy which will send a message
of HARMONY when people read the logo.
***
The Poway Interfaith Team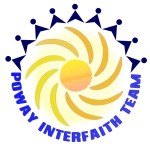 OCTOBER MONTHLY MEETING
Thursday, October  12, 2017
6:30pm
Call/Email  Dr. Abigail for details. 858-487-8885
revabigail.afc@outlook.com
Location:
Chinmaya Mission San Diego
12249 Ninth Street
Poway, CA 92064
***
Bahai's of Poway
Bi-CEBTENARY of the BIRTH of BAHA-U-LLAH
Founder of the Baha'i Faith
Saturday, October 21
5:30-8:00pm
Everyone invited!
Contact Carolyn Reynolds for more information
959-531-5594
Location:
Community Church of Poway,
13501 Community Rd.
Poway, CA 92064
***
Free Public Forum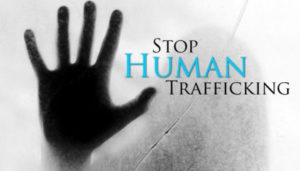 HUMAN TRAFFICKING
Modern-day Slavery in San Diego County
Saturday, October 21, 2017
10am-12pm
9:15am Doors open for coffee and cookies
Video
"Chosen"
Panelists:
Summer Stephan, San Diego County District Attorney
Jaimee Johnson, Survivor
Kaye Van Nevel, Soroptimist International of Vistas
Location:
Schulman Auditorium,
Carlsbad City Library
1775 Dove Lane
Carlsbad, CA 92011
***
NOVEMBER
Jubilee San Diego
AN EVENING WITH ULRICH DUCHROW
Friday, November 3, 2017
5:30pm
"Professor Duchrow is  a professor of systematic theology at the University of Heidelberg specializing in ecumenical theology and theology-economy issues. He was the co-founder and co-moderator of "Kairos Europa," A European decentralized network of justice, peace and creation initiatives working in collaboration with church, social movement, trade unions and on-governmental organizations both in and out side Europe, for a more just and tolerant society.
He is a pacifist,a theologian and an economist."
For more information contact Betsy Barnhart betsybarn@sbcglobal.net
Location:
San Dieguito United Methodist Church
170 Calle Magdalena,
Encinitas, CA 92024
***
Sacred Flame Fire Circle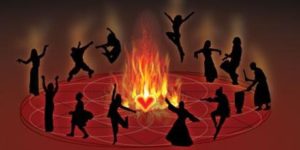 HALLOWS FIRE, FROM SHADOW TO LIGHT
November 4-5, 2017
"As we greet the fall and feel the change of seasons upon us, let's also BE the change
we want to see in this world. We change, the world changes.
It's quantum magic!
Transform Shadow Into Light with:
Fire Ceremony
Magickal Tribe
Fun Workshops
Nature & Camping
Singing & Chanting
Drumming & Dancing
Delicious Veggie Food
All Night Sacred Fire Circle
Accepting vendors – simply register for the event
Still need "Worker Bees" Volunteers
To Learn more and to purchase  tickets go to:
https://www.eventbrite.co.uk/e/hallows-fire-from-shadow-to-light-tickets-37571731059
Email Devra Gregory, Facilitator, for more information
devra1@cox.net
Location:
Rising Sun Ranch
4570 Spirit Trail
Alpine, CA 91901
***