The Poway Interfaith Team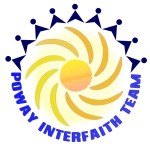 Meets the Second Thursday of Each Month at a different faith location
Everyone is welcome
Next Meeting: Thursday, July 13,2017
6:30pm
Location:
Community Church of Poway,
13501 Community Rd.
Poway, CA 92064
If you would like to attend one of the POINT  meetings
please contact Dr. Abigail at 858-487-8885pm
*********************************************************************
LOCAL INTERFAITH EVENTS
Christ Presbyterian Church
Jubilee Concert featuring the
Through the Storm Chorus
Sunday, June 25
4-5:30pm
Location:
7807 Centella St,
Carlsbad, CA 92009
***
Seaside Center for Spiritual Living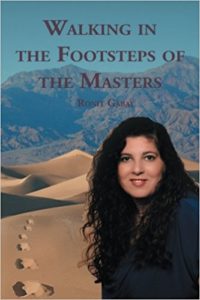 Walk in the Footsteps of the Masters
8 Weeks of a book discussion
June 11-July 30
Sundays, 12:45-2:00pm
Cost for Course $197 includes the book
Free: 8 weeks online course, Free to Be Me, implementing the teachings
The book Walking in the Footsteps of the Masters highlights the spiritual experience of the Masters that gradually revealed their soul truth.
This exact process will give you the insight to tap into your
own soul truth.
Benefits:
Understand the similarities between all spiritual paths.
Become aware of the milestones s on your spiritual path.
Learn about the importance of soul truth.
Acknowledge the impact it has on your life.
Author:
Ronit Gabay is a Soul Speaking Coach.
She speaks 4 languages and is passionate about connecting people beyond the understanding of religion. She helps you find your soul truth and master  the art of  being authentic.
CALL to Register: 760-753-5786
Location:
1613 Lake Drive
Encinitas, CA 92024
JULY
St. Paul's Episcopal Church
Interfaith Support of the LGBTQ Community
Interfaith Service
Wednesday, July 12
7pm
Clergy/Spiritual Leaders are invited to participate with a brief prayer, scripture verse or other spiritual offering.
Your congregation is invited as well.
St. Paul's Episcopal Cathedral
2728 Sixth Avenue
San Diego, CA 92103
*
Pride Parade
If you would like to participate, transportation to the front of the line is available from St. Paul's on the morning of the parade.
Saturday, July 15
St. Paul's Episcopal Cathedral
2728 Sixth Avenue
San Diego, CA 92103
To RSVP to any or all of these events, here is the link:
https://form.jotform.com/70945857080969
***
Community Church of Poway
The

JOYFUL

NOISE

2017 Concert Series
In Chord Men's Vocal Jazz and Pop Ensemble
Friday, July 21st
7pm
All tickets are $10
Children under 7 are free
Reservations and Information: 858-748-3304
Location:
13501 Community Road, Poway, CA 91064
***
Temple Solel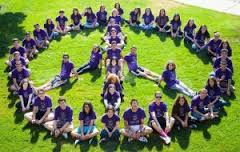 Hands of Peace
Sunday, July 30
Teams of youth from Palestine, Israel, and the United States, will have their culmination on July 30 at Temple Soleil.
ALL are invited to see their films and hear what they have learned.
Call Kathy Reese 760-803-8970 for more information,
Location:
3575 Manchester Ave,
Cardiff, CA 92007
***