North American Interfaith Conference
NAIN CONNECT
Sunday, August 6 – Thursday, August 10
University of California San Diego UCSD
      Price Center Venue at night. Elevators available to the left of the stairs.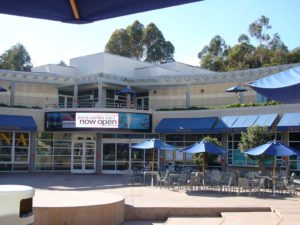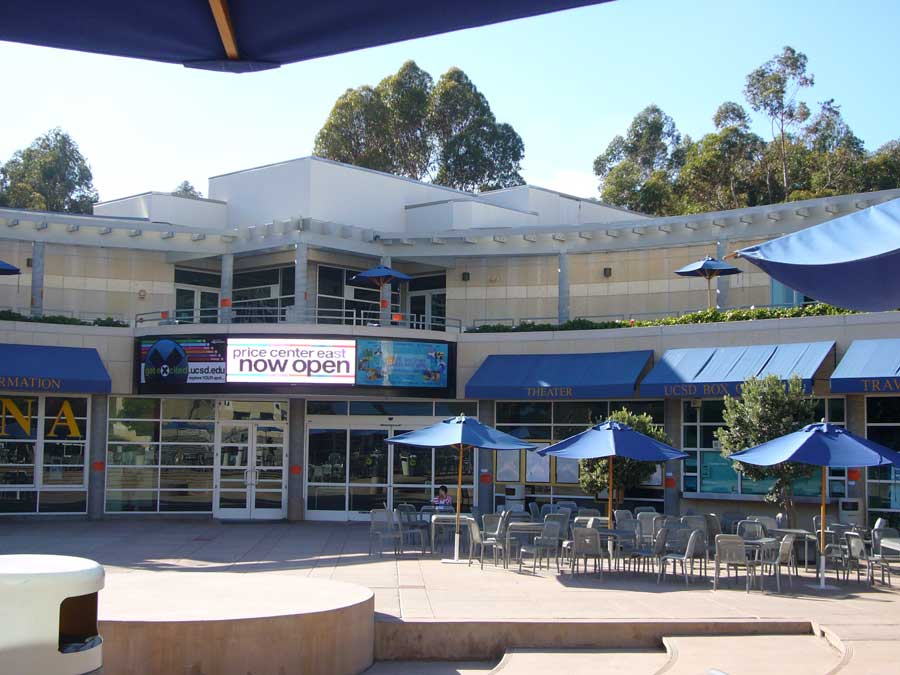 Entrance into Theater where our Keynote speakers will present. The second floor has three of our six breakout session rooms.
 REGISTER NOW – 
http://powayinterfaithteam.com/nain-registration/

From NOW until June 25th Registration is $349
From June 26-July 31st Registration is $399 – No Exceptions
We cannot guarantee enough tote bags and special gifts for late registrants
 due to lead time in ordering.
Adults 35 and under will continue to be $199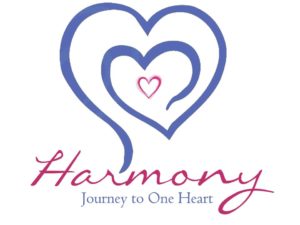 The San Diego Interfaith Teams Invite You To
Make New Interfaith Friends!
Speakers from Over 20 Faiths
Tours of Historic Faith Centers
Special Events
Affordable Dorm Housing at UCSD

2017 CONFERENCE HIGHLIGHTS
Presenting the
NAIN Young Adult Scholars
Tavleen Kaur
  is a PhD candidate in Visual Studies at the University of California, Irvine. She researches the role of architectural design and urban planning in the built environment of the South Asian American diaspora, particularly within the Sikh community. She looks at how the formation of faith-based architectural identity in the public sphere is a process that happens in tandem with that of the racialization and marginalization of minority communities. She works at the intersections of design, planning, race, and ethnicity.
***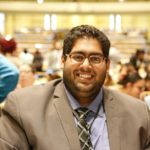 Tahil Sharma
is a nationally recognized leader promoting religious/secular pluralism and social justice. He worked as the Hope Not Hate Campaign and Culturama Coordinator for AMP Global Youth, a project of Americans for Informed Democracy to promote interfaith cooperation and an intercultural, virtual exchange between students in the United States and the Middle East. He currently serves as a UN DPI-NGO Youth Representative for the Parliament of the World's Religions and the Interfaith Liaison for Sadhana: the Coalition for Progressive Hindus. Tahil also serves as a Religious Director from the Office of Religious Life at the University of Southern California and is a Germanacos Fellow with the Interfaith Youth Core, working on local initiatives to promote inter-religious dialogue and community engagement and service. He also serves as an Interfaith Liaison for Sadhana: The Coaition of Progressive Hindus and the Vice Chair for the Committee on Human Relations for the city of Claremont.
***
Farhana Nizam was born and raised in New York and currently lives in Edmonton with her husband and daughter. Farhana is a mom, MD, has an MBA in Healthcare Management and is currently enrolled in Islamic studies courses. She is the Chapter Expansion Program Director of Sisterhood of Salaam Shalom, the first National network bringing Muslim and Jewish women together. Farhana is actively involved in the community from facilitating a Mom and Tot class at the local mosque to being one of the volunteers who has started a much needed Muslim aging senior initiative. Farhana is a member of the Edmonton Interfaith Center for Education and Action and the Alberta Muslim Public Affairs Council. She has a passion for interfaith dialogue and hopes for a truly pluralistic society one day.
***
Miranda Hovemeyer is a native of Cincinnati, Ohio and currently lives in Ma  ryland. She completed her undergraduate degree in English Literature at Colorado State University and earned her M.A. in Religion from Meadville Lombard Theological School in Chicago, Illinois. Miranda's work and studies focus on interfaith theology and community building, specifically through using humor. She is an alumna of Interfaith Youth Core, where she worked as a Community Ambassador in the "One Chicago: One Nation" program, which "brings together Chicagoans of diverse faiths and cultures, with an emphasis on the Muslim community, to get to know each other through addressing local needs."
She is a current member of IFYC's "Alumni Speakers Bureau. Miranda is also certified in Interfaith Conflict Resolution by the United States Institute of Peace, and is an active member of United Religions Initiative. She is also on the organization-team for the Interfaith Conference of Metropolitan Washington's Young Adult Interfaith Summit.
***
Sara Rahim is a Youth Representative to the United Nations for Parliament of the World's Religions. She sits on the Advisory Council of organizations such as of UK-based Grassroot Diplomat, the Sanctuaries, and One America Movement. She has spoken prominently about the role of interfaith cooperation to institutions across the United States and Europe, including at the United Nations. Her international advocacy efforts focus on global health and access to health and education for vulnerable communities. Sara is a Masters of Public Policy candidate at the University of Chicago, specializing in international policy and inclusive development.
***
Megan Weiss majored in theology and mathematics and minored in psychology at College of Saint Benedict/St. John's University where she completed an honors thesis titled Interfaith Youth Core: Theology and Religious Commitment in one of America's Most Prominent Youth Interfaith Organizations and is currently pursuing a Master of Theological Studies in Ethics and Social Change at Claremont School of Theology. She is passionate about cultivating interreligious understanding and relationships, the environment and addressing global climate change, and promoting an interconnected understanding of self and the world. Megan is the webmaster for The Interfaith Observer, a free online journal that seeks to provide a context to explore and respond to the ever-evolving religious world we live in. She also works for EcoCiv and Claremont's Center for Spirituality and Sustainability. In her free time, she loves exploring nature, cooking, singing, and random dancing.
***
AMAZING YOUNG ADULTS
and you will meet them at the NAIN Conference  August 6-10.
Sign up today. 
They will be presenting on Monday, August 7th.  Miranda will also be on the Intergenerational Dialogue program that day as well.
.
REGISTER NOW….!    SEE YOU IN AUGUST 
The second week in August will be Proclaimed as INTERFAITH AWARENESS WEEK
by 14 of the 18 Mayors in San Diego County!
***