NAIN 2018
North American Interfaith Network Conference
July 31-August 3, 2018
Edmonton, Alberta, Canada
"Pilgrimage: Journeys of Discovery"
Early Bird Registration $300 before March 31
Young Adult Registration ages 18-35 $200
Regular Registration $400 after April 1
Register at www.nain.org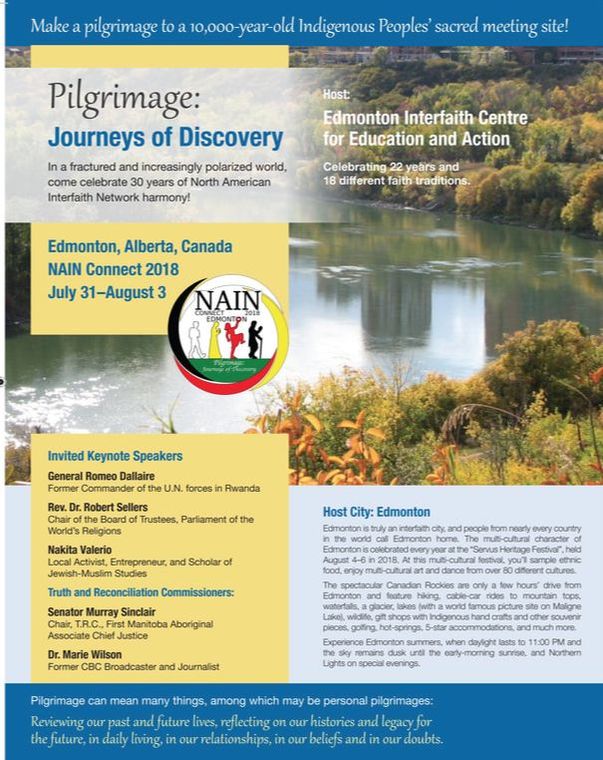 ***
2018 Parliament of the World Religions
November 1 – November 7, 2018
Toronto, Canada
AGNT is preparing for the NEW THOUGHT Presence at the 2018 Parliament of World Religions.  For the past two Parliaments,  one in Melbourne, Australia 2009, and Salt Lake City in 2015 we had over 300 NT delegates!  This was one of the largest delegate contingents at the Parliament and New Thought was recognized and known as a World Religion!
What to do….
1. Sign up to attend the 2018 Parliament first.
November 1-7, 2018 in Toronto, Canada
2. Then go to  AGNT's website and sign up as a NT Delegate.
 Once you are on the list, they can send you all the New Thought Pre-Parliament information.
The 2018 Parliament  timing coincides with the AGNT
Season for Interfaith and Intercultural Celebration!
*********************************************************
The All Faith Center Supports:
The Affiliated New Thought Network 
       The Association for Global New Thought  
The Poway Interfaith Team 
North American Interfaith Network
******************************************************
***
2017 North American Interfaith Conference
Sunday, August 6 – Thursday, August 10
University of California San Diego UCSD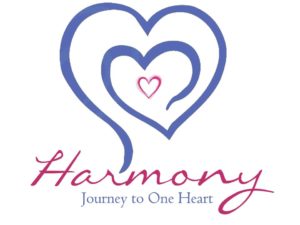 ]\
2017 CONFERENCE HIGHLIGHTS
SUNDAY GALA and OPENING
Celebrating "INTERFAITH AWARENESS WEEK!"SUNDAY HIGHLIGHTS
August 6th
Interfaith Bridging Ceremony
Each person bows and exchanges  a carnation, then receives an Interfaith Stole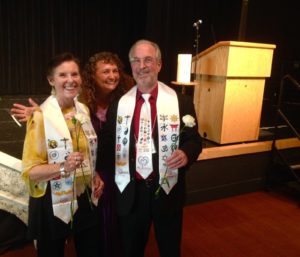 Our Friends from Mexico were able to join us!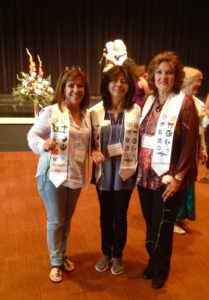 Music and Fun with Karl Anthony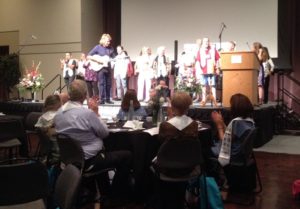 Darnisha Hunter  giving Dr. Steve the Interfaith Awareness Proclamation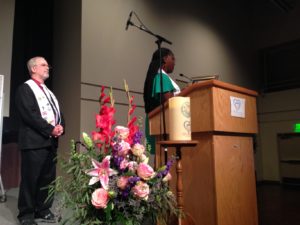 ***
Monday Morning at the Price Center Theater
8:30am -10:00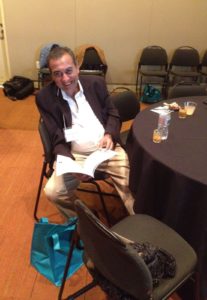 Author Azim Khamisa whose story is "From Murder to Forgiveness" will teach us about true Compassion & Harmony.
The NAIN Young Adult Scholars will also present their incredible Interfaith activities and projects.
SEE BELOW for Photos and Bios
Monday Afternoon
Attendees participated in a 2-hr. Inter-Generational Dialogue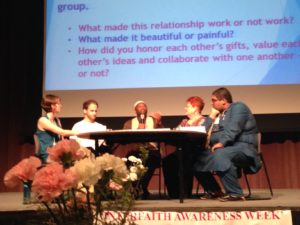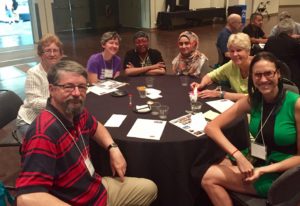 Tuesday Afternoon
We visited the Mormon Temple Grounds.
Later we went to Seaside Center for Spiritual Living and heard Dr. Christian Sorensen.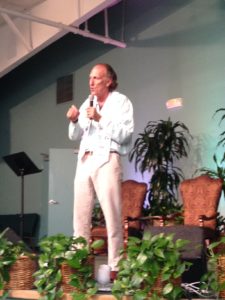 Rabbi Cantor Gaby Arad of the Jewish Collaborative of San Diego,
The Sikh Society of San Diego in Escondido provided dinner at SSCSL.
Dr. Jaswinder Bath, of the Sikh Community,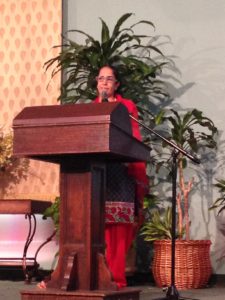 A 
cultural performance by the Sikh Youth.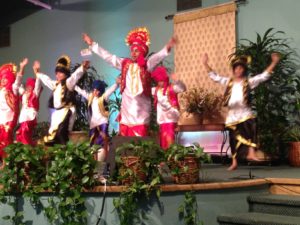 Turban Demonstration for all who wanted one.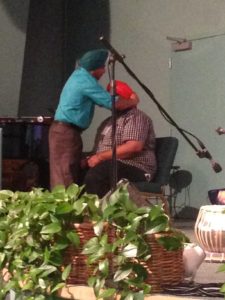 An
Ice cream social
concluded this active day.
Wednesday Morning – In theater
8:30-10:00
General NAIN Board Meeting
President Brian Farr and Alan Bachman  presented
"Towards a Global Morality of Community and Peace."
10:30-12:00noon will include 6 more workshops.
Wednesday Afternoon lunch will be provided by the Islamic Center of San Diego at the Church of Jesus Christ Latter-day Saints in San Diego  at the LDS Church on Mt Abernathy St. in San Diego.  The program is a collaboration between Imam Taha Hassane and  Rev. Rick Love called "Islam, Evangelicals & Interfaith" which will give you a deeper hope for peace between faiths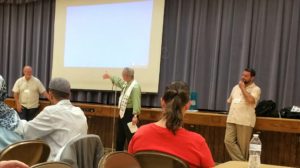 .
Wednesday Afternoon and Evening
will take us to Balboa Park and the International Cottages, eating pizza and enjoying three cultural  performances.1. Performance by the Algarabia Dancers from The House of Columbia
2. Selections from "Interfaith:The Musical," created by Ruth Broyde
Sharone, directed by Cantor Lori Frank and performed by the Temple Adat Shalom choir
3. Dances of Universal Peace led by  Mansur Richard ConviserThursday Morning
8:30-10am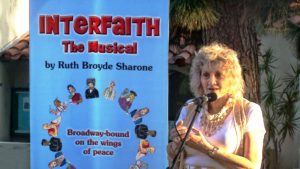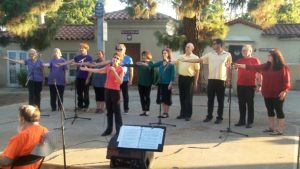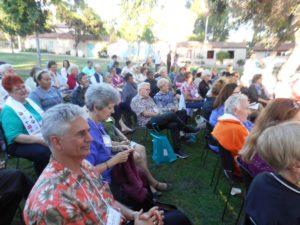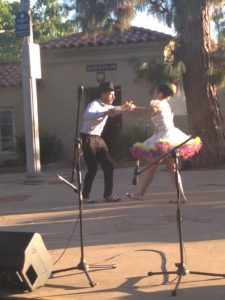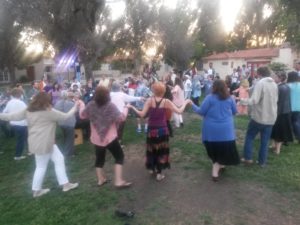 Rev. Dr. Michael Kinnamon will be our KEYNOTE Speaker
. A local Interfaith panel of Spiritual Leaders  reflected on what he said based on their religious beliefs.
"Tension Between Desire for Harmony vs Demand for Justice."
Plenary Panelists
are:
Right Rev. Penny Bridges (St. Paul's Episcopal Church in San Diego),
Rabbi Devorah Marcus (Temple Emanu -El),
Fayaz Nawabi (Islamic Center of San Diego),
Bijan Zayer, (Baha'is of Encinitas)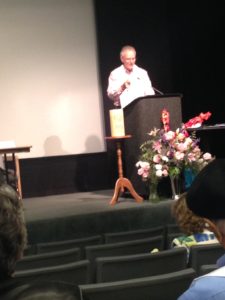 Dr. Jan Via – Roman Catholic Woman Priest and Bishop – Breaking the Mold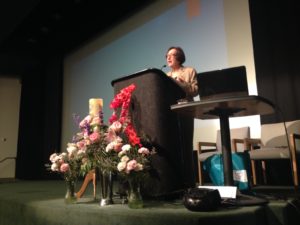 *****
Shiraz Kanji – Chair of the 2018 NAIN Conference in Edmonton, Canada, – Sneak Preview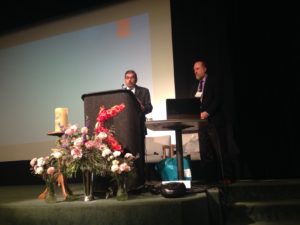 Larry Greenfield
President of the 2018 Parliament of World Religions, Toronto, Canada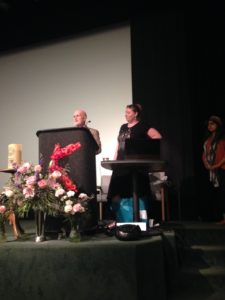 Sneak Preview
Closing Ceremony
Conference Ends 12noon.
HIGHLIGHTING the MORNING WORKSHOP SCHEDULE – 2017 NAIN Conference
Price Center
9500 Gilman Dr., La Jolla, CA 92093
MONDAY 8/7/17 –
Theater – 8:30 KEYNOTE Azim Khamisa,
10-10:30 Snack Break
10:30 NAIN Youth Scholars,
12:00- 12:45 Lunch East Ballroom
12:45-3pm Intergenerational Dialogue
TUESDAY 8/8/17
#1 – 8:30 am Theater – Lakshmi Sukumar (Hindu),
Christina Tillotson (New Thought),
Beth Johnson (UnitarianUniversalist),
Devra Gregory (Wicca)
'Harmony Through Women Clergy '
#2 – 8:30 Rm. #1 –  – J. Cody Nielsen – 'Trumped and Scared: Responding to the needs of Marginalized Religious Identities During Times of Political Uncertainty'
#3 – 8:30 Rm. #2 –  – Gilbert Friend Jones –
'From Dissonance to Harmony:
Jesus as a Bridge Between Faiths'
and
Ronit Gabay -'Compassionate Living'
#4 – 8:30 Rm. #3 –  – Deborah Mech –
'Spiritual Diversity in Education'
#5 – 8:30 Rm. #4 –  – Michael Painter – 'Analysis or Synthesis in the Interfaith Experience'
and
Maneck Bhujwala – Zoroastrian –
'Promoting Harmony Within and Between Faiths'
#6 – 8:30 Rm. #5 – Becca Taylor, Rev Cheri Metier,
Steve Rivera – 'Faith Works: In Political Arenas '
10-10:30 Snack Break
#7 – 10:30 am Theater -Maaz Bajwa (Ahmadayya), Laura Johnson (Quaker),
Julia Adame (Baha'i),
Kokila Doshi (Jain), – 'Harmony: Making It Happen '
#8 – 10:30 Rm. #1 – Rhonda Mason, Alan Bachman,
Andalin Bachman – 'Harmony Above and Below'
#9 – 10:30 Rm. #2 –  – Joseph Prabhu,
Swami Atmatattwananda, Debrah Friedland,
& Laura Lafoia Ava-Testimale, Ruth Broyde Sharon –
'Inclusivity: Expanding Your City's Role in
Interfaith Engagement'
Rm. #3 – 10:30 David Fekete – 'E Pluribus Unum: Plurity not Sameness – Spiritually, Socially & Politically'
and
Robyn Lebron – 'Is Interfaith Becoming Just  Another Religion? '
#11 – 10:30 Rm. #4 –  – Vicki Garlock – Creation Stories for Kids from Various Cultures
&
'Traditions; Interfaith Education for Kids: Why We Need It and How to Do It'
#12 – 10:30 Rm. #5 – – Judy Lee Trautman – 'Harmony as a Response to Local Hate Incidents'
and
Gard Jameson – 'Camp Anytown: Reducing Prejudice,
Bias & Bigotry'
12:00 – 12:30 Box lunches
12:30 – Field Trip
WEDNESDAY 8/9/17
8:30- 10:00 Theater NAIN Business Session
followed by Brian Farr & Alan Bachman:
'Toward a Global Morality of Community and Peace'
10:00-10:30 Snack Break
#13 – 10:30 am Theater – Shareda Hosein & Ruth Broyde Sharone, Eileen, Epperson –
'How to Engage the Elephant in the Room: A Female Approach to Difficult Interfaith/Intra-faith Conversations' (for men & women).
#14 – 10:30 Rm. #1 –  – Robert Wertz – 'Paths of Peace'- Begin inside, then attendees walk outside
on Grass area near Theater Lobby for a Labyrinth Walk.
#15 – 10:30 Rm. #2 – Sari Heidenreich, Ardey Turner,
Johnny Martin, – 'Breaking Down the Walls
Around Interfaith'
#16 – 10:30 Rm. #3 – Linda Groff – 'Crossing Boundaries: Spiritual Journeys in Search of the Soul'
#17 – 10:30 Rm. #4 – Andre van Zijl & Rev. Debrah Daya Friedland-VanZyl – 'Art & Poetry as a
Means for Creating Sacred Interspiritual Community'
#18 – 10:30 Rm. #5 – Bettina Gray and Kay Lindhal –
'Faith in Action: Interfaith Community Building
in Today's North America'
THURSDAY 8/10/17
#19 – 8:30 am Theater – Rev. Dr. Michael Kinnamon KEYNOTE and Interfaith Panel Reflection
'The Tension Between The Desire for Harmony and the Demand for Justice'
The Right Rev. Penny Bridges (Episcopal)
Rabbi Devorah Marcus (Judaism),
Fayaz Nawab (Muslim),
Bijan Zayer (Baha'i)
10:30 – 12 noon10:30-11:00 Dr. Jane Via – "Breaking the Mold!"
Roman Catholic Woman Priest and Bishop,
Highlights from 2018 NAIN Conference in Edmonton Canada – Shiraz Kanji, Chair
Highlights from 2018 Parliament of World Religions in Toronto – Larry Greenfield, President PWR
Closing Ceremony
HIGHLIGHTING The
NAIN Young Adult Scholars
Tavleen Kaur
  is a PhD candidate in Visual Studies at the University of California, Irvine. She researches the role of architectural design and urban planning in the built environment of the South Asian American diaspora, particularly within the Sikh community. She looks at how the formation of faith-based architectural identity in the public sphere is a process that happens in tandem with that of the racialization and marginalization of minority communities. She works at the intersections of design, planning, race, and ethnicity.
***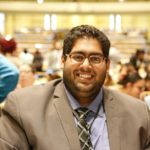 Tahil Sharma
is a nationally recognized leader promoting religious/secular pluralism and social justice. He worked as the Hope Not Hate Campaign and Culturama Coordinator for AMP Global Youth, a project of Americans for Informed Democracy to promote interfaith cooperation and an intercultural, virtual exchange between students in the United States and the Middle East. He currently serves as a UN DPI-NGO Youth Representative for the Parliament of the World's Religions and the Interfaith Liaison for Sadhana: the Coalition for Progressive Hindus. Tahil also serves as a Religious Director from the Office of Religious Life at the University of Southern California and is a Germanacos Fellow with the Interfaith Youth Core, working on local initiatives to promote inter-religious dialogue and community engagement and service. He also serves as an Interfaith Liaison for Sadhana: The Coaition of Progressive Hindus and the Vice Chair for the Committee on Human Relations for the city of Claremont.
***
Farhana Nizam was born and raised in New York and currently lives in Edmonton with her husband and daughter. Farhana is a mom, MD, has an MBA in Healthcare Management and is currently enrolled in Islamic studies courses. She is the Chapter Expansion Program Director of Sisterhood of Salaam Shalom, the first National network bringing Muslim and Jewish women together. Farhana is actively involved in the community from facilitating a Mom and Tot class at the local mosque to being one of the volunteers who has started a much needed Muslim aging senior initiative. Farhana is a member of the Edmonton Interfaith Center for Education and Action and the Alberta Muslim Public Affairs Council. She has a passion for interfaith dialogue and hopes for a truly pluralistic society one day.
***
Miranda Hovemeyer is a native of Cincinnati, Ohio and currently lives in Ma  ryland. She completed her undergraduate degree in English Literature at Colorado State University and earned her M.A. in Religion from Meadville Lombard Theological School in Chicago, Illinois. Miranda's work and studies focus on interfaith theology and community building, specifically through using humor. She is an alumna of Interfaith Youth Core, where she worked as a Community Ambassador in the "One Chicago: One Nation" program, which "brings together Chicagoans of diverse faiths and cultures, with an emphasis on the Muslim community, to get to know each other through addressing local needs."
She is a current member of IFYC's "Alumni Speakers Bureau. Miranda is also certified in Interfaith Conflict Resolution by the United States Institute of Peace, and is an active member of United Religions Initiative. She is also on the organization-team for the Interfaith Conference of Metropolitan Washington's Young Adult Interfaith Summit.
***
Sara Rahim is a Youth Representative to the United Nations for Parliament of the World's Religions. She sits on the Advisory Council of organizations such as of UK-based Grassroot Diplomat, the Sanctuaries, and One America Movement. She has spoken prominently about the role of interfaith cooperation to institutions across the United States and Europe, including at the United Nations. Her international advocacy efforts focus on global health and access to health and education for vulnerable communities. Sara is a Masters of Public Policy candidate at the University of Chicago, specializing in international policy and inclusive development.
***
Megan Weiss majored in theology and mathematics and minored in psychology at College of Saint Benedict/St. John's University where she completed an honors thesis titled Interfaith Youth Core: Theology and Religious Commitment in one of America's Most Prominent Youth Interfaith Organizations and is currently pursuing a Master of Theological Studies in Ethics and Social Change at Claremont School of Theology. She is passionate about cultivating interreligious understanding and relationships, the environment and addressing global climate change, and promoting an interconnected understanding of self and the world. Megan is the webmaster for The Interfaith Observer, a free online journal that seeks to provide a context to explore and respond to the ever-evolving religious world we live in. She also works for EcoCiv and Claremont's Center for Spirituality and Sustainability. In her free time, she loves exploring nature, cooking, singing, and random dancing.
***
The second week in August will be Proclaimed as INTERFAITH AWARENESS WEEK
by 14 of the 18 Mayors in San Diego County!
***