North American Interfaith Conference
NAIN CONNECT
Sunday, August 6 – Thursday, August 10
University of California San Diego UCSD
      Price Center Venue at night. Elevators available to the left of the stairs.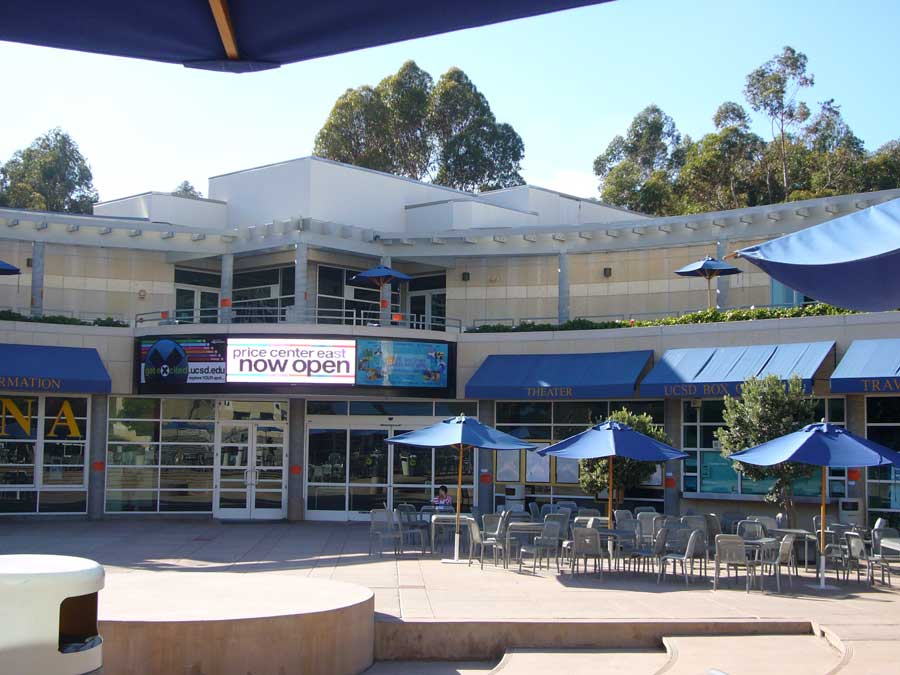 Entrance into Theater where our Keynote speakers will present. The second floor has three of our six breakout session rooms.
 REGISTER NOW – 
http://powayinterfaithteam.com/nain-registration/

Proposal and Registration Extended Deadline
Proposals need to be in by April 14th
From NOW until June 25th Registration is $349
From June 26-July 31st Registration is $399 – No Exceptions
We cannot guarantee enough tote bags and special gifts for late registrants
 due to lead time in ordering.
Adults 35 and under will continue to be $199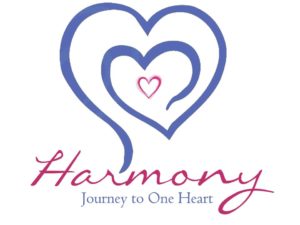 The San Diego Interfaith Teams Invite You To
Make New Interfaith Friends!
Speakers from Over 20 Faiths
Tours of Historic Faith Centers
Special Events
Affordable Dorm Housing at UCSD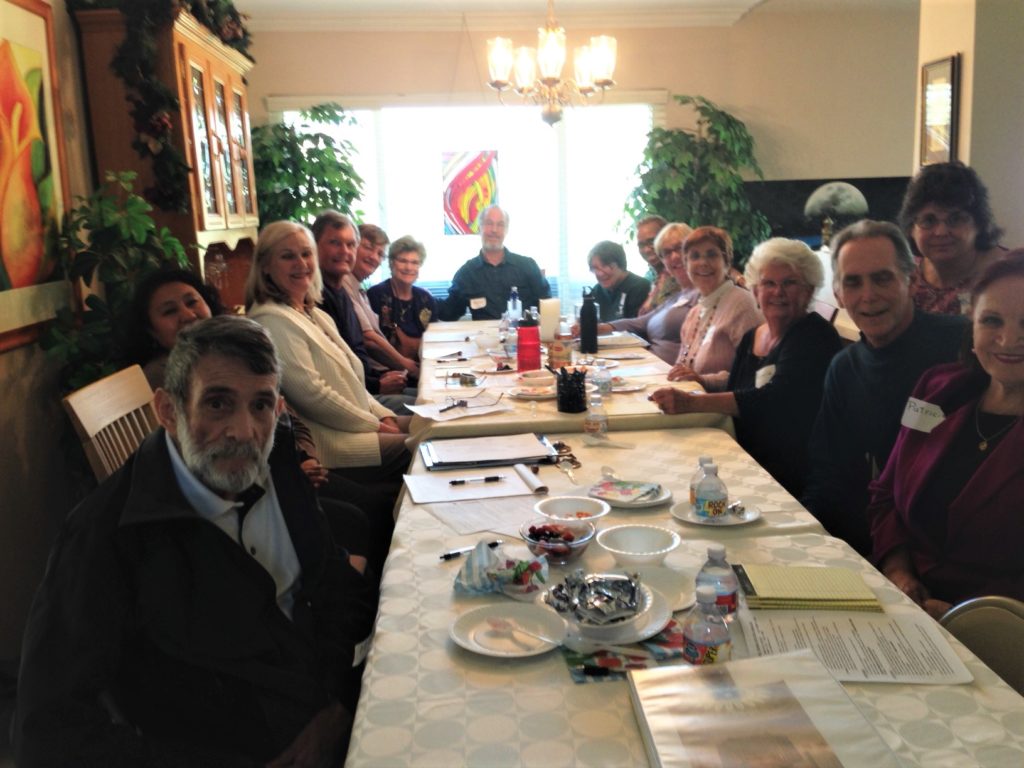 Our Planning Team is working diligently for YOU!
2017 CONFERENCE HIGHLIGHTS
This 4-day conference is FILLED with speakers, workshops, activities and celebrations to cause you to want to stay in San Diego longer.
The Sunday Experience will begin with a Meet and Greet get together, and a Bridge of Peace Ceremony. The Gala dinner will include the City Proclamations for Interfaith Awareness Week, incredible food, and being entertained by the San Diego Interfaith choir and by Karl Anthony. We know you will  go to bed very happy and enthusiastic to continue the week.
Our Monday's morning Keynote is Speaker, Author Azim Khamisa whose story "From Murder to Forgiveness" will teach us about true Compassion & Harmony. Meet the NAIN Youth Scholars afterwards and then,
Monday afternoon attendees will participate in a 3-hr. Intergenerational dialogue which will bridge together millenials and elders.
Then off on a field trip to the San Diego Alkala Mission  to hear Monsignor Dennis Mikulanis share with us how Christianity began in California.  The busses will then wisk you  away to Old Town to explore the historic and entertaining district of San Diego as it first was: Wells Fargo Wagon, Mariachi bands, Old Candy Store, Souvenir Shops and much more.
Tuesday morning will be filled with at least 12 faith workshops and from 1 to 9pm you will hear from Mormon Speakers at their historic Mormon cathedral.
Tuesday afternoon will bring New Thought, Jewish and Sikh keynotes including a Sikh dinner and cultural performance with an Ice Cream Social concluding the day.
After 6 more workshops Wednesday morning,
Wednesday afternoon lunch will include a program with keynotes Imam Taha Hassane and Rev. Rick Love called "Islam, Evangelicals & Interfaith.  This presentation will give you a deeper hope for peace between faiths.
A celebration will happen afterwards at Balboa Park's International Cottages which will include, touring historic sites, eating pizza, singing, laughing and dancing into the night.
Thursday morning has at least 6 more workshops and a special panel presentation facilitated by Rev. Michael Kinnamon. You will want to stay into Thursday afternoon so you do not miss any of the activities.
.
REGISTER NOW….!    SEE YOU IN AUGUST 
INTERFAITH AWARENESS WEEK
Dr. Steve is the Chair of the North American Interfaith Network (NAIN) Conference coming to San Diego in August 2017.  We have asked all the cities in the San Diego Area to make the 2nd week in August be declared INTERFAITH AWARENESS WEEK!  We have  14 out of 18 cities in the San Diego County saying YES they will make the proclamation.  As of now we have a guaranteed proclamation from San Diego to be given at the NAIN Conference and we have been given proclamations from the San Diego County Commissions, Del Mar and Santee.
Mayor Sheryl Parks from Del Mar and Dr. Steve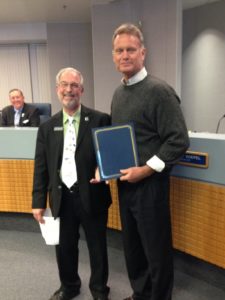 Dr. Steve and Deputy Mayor Jack Dale from Santee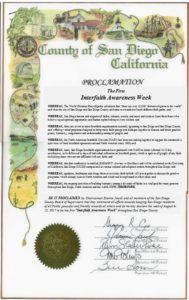 Proclamation from San Diego County
***