The Poway Interfaith Team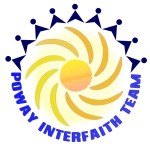 Meets the Second Thursday of Each Month at a different faith location
Everyone is welcome
Next Meeting: Thursday, April 20, 2017
6:30pm
Location:
Temple Adat Shalom
15905 Pomerado Rd.
Poway, CA 92064
If you would like to attend one of the POINT  meetings
please contact Dr. Abigail at 858-487-8885pm
Coming up for POINT in 2017
People of Faith and Color Dialogues – Spring (More to come)
North American Interfaith Network Conference, August 6-10
Interfaith Thanksgiving Service, November
and more co-sponsoring various events

*********************************************************************
LOCAL INTERFAITH EVENTS
St. Paul Episcopal Cathedral
Interfaith Book Study Partnership
"In partnership with the faith communities of Ohr Shalom Synagogue and the Islamic Center of San Diego, St. Paul's Episcopal Cathedral, is hosting an interfaith book study to foster discussion and understanding. as well as to build community.
The book study will explore themes in Michael Kinnamon's
The Witness of Religion in the Age of Fear.
In this illuminating book, Kinnamon draws on a diversity of religious traditions and teachers to argue that religious faith is the best way to combat a culture of fear.  The one hour study group will meet at St. Paul's on Sundays at 9am from

March 5 through April 9th.
Sunday morning 9:00am
Kinnamon himself will introduce the book and lead the first discussion on       March 5.  Leaders from Ohr Shalom and the Islamic Center and St. Paul will lead the subsequent discussion.
You may order the book and take part in this interfaith sutyde, sign ups at
http://www.stpaulcathedral.org/connect/formation/spiritual-growth/
or contact David Tremaine, Director of Outreach and Formation at St. Pauls.
His email is tremained@stpaulcathedral.org and
phone 619-298-7261 ext 332.
You may pick up the book at the first class."
Location:
St. Paul Cathedral
2728 Sixth Ave.
San Diego
Entrance to the Great Hall on Fifth Ave.
*
To join the book study at Ohr Shalom, please call 619-231-1456
To join the book study at the Islamic Center  please call:858-278-5240
***
San Rafael Catholic Church
 Annual FISH FRY
Friday's from 5-7pm
March 31 & April 7
Adults ( 13yrs and over) $12.00
Children ages 4-12  $5.00
Children under 3 FREE
Family (2 Adults plus children ages 4-12) $30.00
Proceeds go to Holy Innocents Hospital and to Seminarians and Religious Vocations
Call Jim Berman for more info: 619-665-9115
Location:
17252 Bernardo Center Dr.
San Diego, CA 92128
 APRIL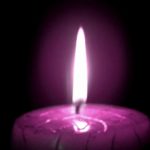 TRATAKA
Yogic Gazing – A Form of Meditation,
A Cleansing practice in Yoga
Thursday, April 20,
6pm
Facilitator: Dr. Anjali Ghanekar, PhD
"Dr. Anjali's passion is the holistic "Yoga-Way-of-Life". She has been practicing and instructin other on how to live a conscious, wholesome life through the cultivation of a healthy body, mind and spirit.
Join us to learn about the potential benefits of Trataka, such as improved vision, increased concentration, stress relief, and deeper relaxation."
Call: 858-513-2900
Location:
Poway Branch Library
13137 Poway Road,
Poway, CA 92064
***
First United Methodist Church, San Diego
Court- Clergy Conference
"Building Community Through Justice"
Thursday, April 27, 2017
8am – 3pm
FREE and Open to All Faiths
Please join us to learn about California's court system and through an active exchange of ideas between clergy and the bench, build a more just San Diego.
San Diego Superior court Judges will discuss:
How to support congregants in encounters with the law,
including crisis situations.
What to expect at a court hearing and how to attend a hearing.
Where to get resources to help congregants with legal issues.
Breakout Sessions:
Children in Crisis – Juvenile court, child abuse, human trafficking of our youth
Families in Crisis – domestic violence, elder abuse, divorce
Criminal Justice – Rehabilitation efforts. collaborative courts, opioid crisis.
Consumers in Crisis – Evictions, bankruptcy, neighborhood disputes, mediation
Immigration and Human Trafficking.
Special Panel by Request:
The Clerical Dilemma: Mandatory Reporting and Confidentiality
Questions?
Call Pastor Joshua Clough 619-297-4366 X120
Location:
2111 Camino del Rio South
San Diego, CA 92108
***
Islamic Center of San Diego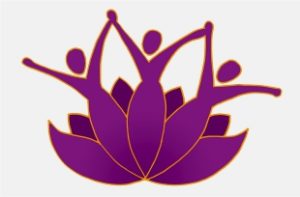 Women's Empowerment Workshop
Sharing our Stories, Dream Sharing, Art Making
and Interfaith Friendship
April 29th
2:00pm
Facilitators:
Marwa Abdalla
, Islamic Center of San Diego
Bonnie Tarwater
, Church for Our Common Home
Pastor Jeri Newell-Davis
, St. Mark's United Methodist Church
RSVP and for more information: contact ICSD 858-278-5240
or Church for Our Common Home, 858-248-5123
revtarwater@yahoo.com
Location:
Islamic Center of San Diego
7050 Eckstrom Ave.
San Diego, CA 92111
***
Community Church of Poway
The

JOYFUL

NOISE

2017 Concert Series
Sorelle San Diego Women's Chamber Chorus
Saturday, April 29th
7pmAll tickets are $10
Children under 7 are free
Reservations and Information: 858-748-3304
Location:
13501 Community Road, Poway, CA 91064
*******************************************************
MAY
Temple Adat Shalom
2017 San Diego Jewish Food Festival
and Community Food Drive
Sunday, May 7th
11am – 6pm
(rain or shine)
NY style Deli food, Kosher Grill, Beer & Wine Garden, Chef Demos, Live Entertainment, Kid Zone, Bubbe's Bakery, Shopping Bazaar, Israeli Cuisine
BUY Tickets on line:
http://www.sdjewishfoodfest.com/tickets.htm
Call 858-451-1200 for more information
Location:
15905 Pomerado Rd.,
Poway, CA 92064
***
Community Church of Poway
The

JOYFUL

NOISE

2017 Concert Series
In Chord Men's Vocal Jazz and Pop Ensemble
Friday, July 21st
7pm
All tickets are $10
Children under 7 are free
Reservations and Information: 858-748-3304
Location:
13501 Community Road, Poway, CA 91064
*******************************************************
Every Tuesday…
Ahmadiyya Muslim Community
COFFEE, CAKE & TRUE ISLAM

Love for All, Hatred for None
FREE
Every Tuesday evening at 6pm
Call for Information 858-666-7117
tabligh.sad@ahmadiyya.us
Location:
7576 Trade Street, Suite D
(back of the complex, over looking the canyon)
San Diego, CA
**********************************************************
Every Saturday
Chinmaya Mission San Diego
YOGA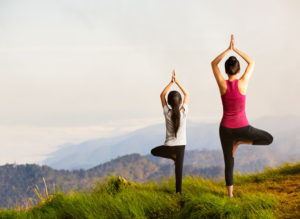 6:30am – 7:45am
Location:
12249 Ninth St.
Poway, CA 92064
Call Sukumar for info: 858-603-0510
********************************************************